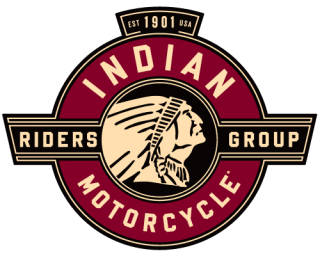 FRANCE (April 15, 2020) – Indian Motorcycle has taken the decision to reschedule the Indian Riders meeting to 2021 amid the continuing COVID-19 situation.
"Everyone's health is of the utmost importance and therefore the dates of the French IMRG Rally are no longer sustainable. We researched alternatives dates but due to lack of visibility on when there will be a return to a normal situation, we are forced to reschedule the meeting to 2021. First of all, I want to thank the 400 proud Indian owners and their 200 passengers who registered for the IMRG rally. We were looking forward to seeing their passion and enthusiasm next month in Riom, Auvergne. Also, I would like to thank all of the organisation team for their hard work preparing for the event, the city of Riom, the Indian Saloon, the Baster Museum and all of our partners.

We know that when we host the event in 2021, our riders will be able to celebrate the joy of getting back on a motorcycle at a really great event," said Pierre Audoin, Indian Motorcycle France, Manager
Originally scheduled to take place over May 29-31, the new dates for 2021 are confirmed as May 28-30. Registration of all attendees will be maintained for 2021 and everyone will soon be contacted personally to confirm their attendance in 2021.
The road is long, but the ride will be worth the wait.
#indianmotorcycleridersunite #stayhome #staysafe
###
ABOUT INDIAN MOTORCYCLE
Indian Motorcycle is America's first motorcycle company. Founded in 1901, Indian Motorcycle has won the hearts of motorcyclists around the world and earned distinction as one of America's most legendary and iconic brands through unrivalled racing dominance, engineering prowess and countless innovations and industry firsts. Today that heritage and passion are reignited under new brand stewardship. To learn more, please visit www.indianmotorcycle.eu.
MEDIA CONTACT
Ian Austin
EMEA Press Indian Motorcycle
Follow us on Twitter @IndianEMEA_PR
+44 7471 030606
press@indianmotorcycle.media