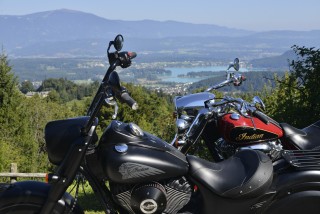 European owners of Indians set to ride in together to Faak Am See
A special afternoon and evening will take place on Friday 9th September
Indian's MY17 Ride Command will be on display for the first time ahead of the Intermot Show
Indian Motorcycle is inviting all bikers to join them and its Indian Motorcycle Riders Group (IMRG) on a two-hour ride-out to Faak Am See in Austria on Friday September 9th.
The ride-out will depart from the Indian booth in Area 1, located just a few hundred metres up the Road from the Harley Village.
Bikers can meet there 2:30 pm with the ride kicking off shortly after that.
It will be a two-hour-long route, finishing up at the scenic Burg Landskron just a few minutes away from Lake Faak, where there'll be a dinner for all IMRG members.
The IMRG group will then head back to the booth at around 7:30 pm to enjoy some drinks and to watch a legendary Wall-of-Death Show to end the evening.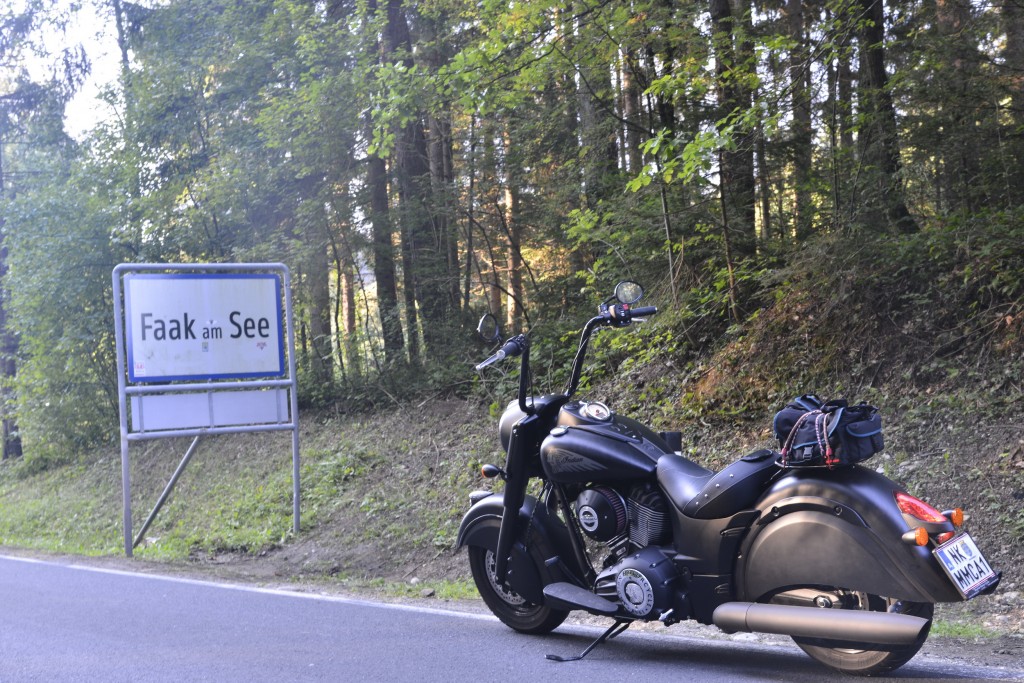 Marion Chouanneau, EMEA Marketing Manager for Indian Motorcycle says: "The ride-out will give all our IMRG members one more unforgettable experience in this exciting community. It's a great opportunity to celebrate 115 years of Indian Motorcycle. We can't wait to see all our members ride and have fun together."
Here's the program:
Friday 9th September
2:30pm –

IMRG members meet 

at the booth of Indian Motorcycle at Area 1

Approx 3pm to 5pm – the group rides together to Burg Landskron, where IMRG members will stop for dinner
7:30pm – drinks for IMRG members at the IMRG tent
8pm – thrilling Wall of Death show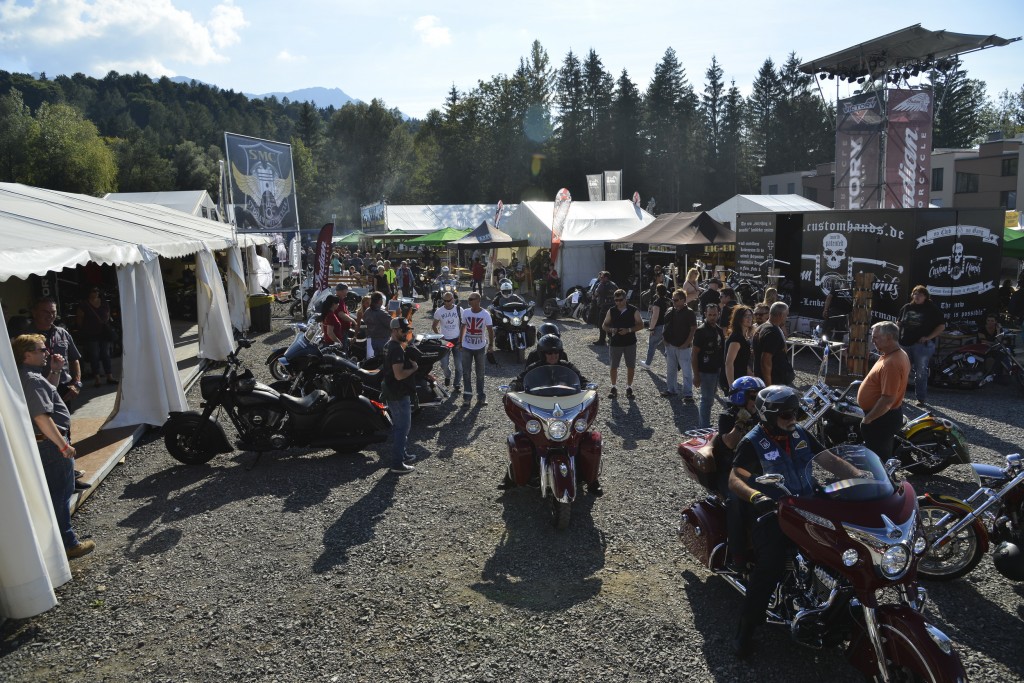 The ride-out is open to all, but the dinner at Burg Landskron is only for IMRG members that have registered to take part on the ride. An e-Mail invite has already been sent to all IMRG members in advance. On site registrations will be limited.
Austria's Faak Am See becomes an annual biker's mecca in the first week of September and is the venue for European Bike Week.
The local roads will come alive with the sound of Thunderstroke engines when Indian Motorcycle arrives in town.
The brand will dominate the Bikers Power Area 1, in the middle of three distinct 'villages' that turns Faak Am See into the centre of Europe biking culture for a week.
Indian Motorcycle will preview the 2017 Roadmaster and a Chieftain featuring the new Ride Command system as well as a range of official apparel.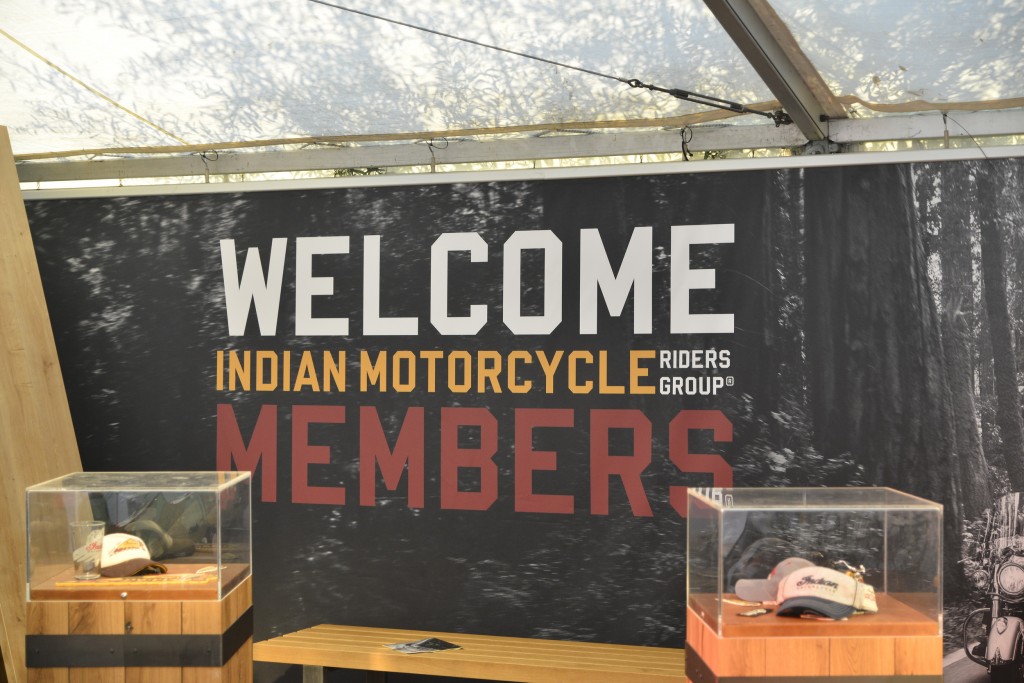 Ride Command will be officially launched in Europe at the Intermot Show, in Cologne this October, but not before it wows the crowds at Faak.
Those keen to experience an Indian model for the first time can book a test-ride on site. Examples of all of the 2016 line-up will be available to ride – consisting of the Chief Classic, Chief Vintage, Chieftain, Chief Dark Horse, Chieftain Dark Horse and the Springfield.
Attendees will also be able to test ride the 1200cc Scout and the 999cc Scout Sixty.
These no-obligation to buy, escorted test rides will allow riders to put the models through their paces on local roads that will truly help riders to understand the appeal of Indian Motorcycle ownership.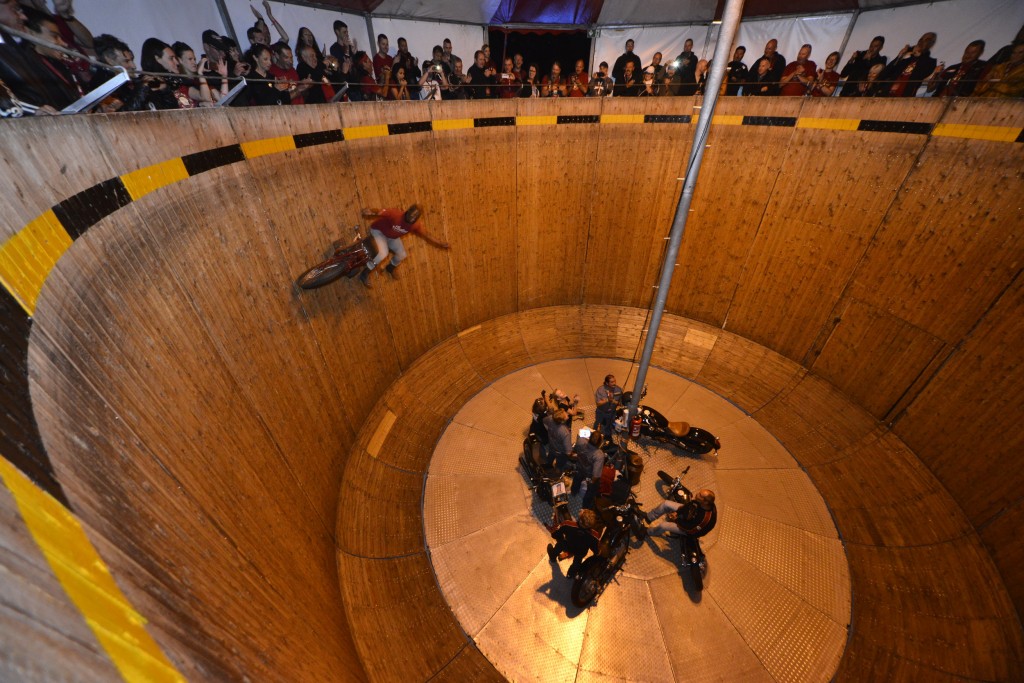 ###
NOTES TO EDITORS
The IMRG has been set up to encourage community and camaraderie among Indian Motorcycle owners, no matter which country they live in. See more at www.imrgmember.com. Indian Motorcycle owners can get access to the IMRG website by visiting their local dealer and asking for a username and password.
Find out more about the Area1 enclosure next to Lake Faaker: http://www.area1.cc/index.php
ABOUT THE INDIAN MOTORCYCLE RIDERS GROUP®
We're about more than making a statement. We're about choice. We're about being proud of where we've come from and where we're going. We're about being a part of something that's bigger than ourselves, our bike or the ride. We're about making history for the next 100 years.
Join the Indian Motorcycle Riders Group® and receive:
Recognition for your owner experiences
Opportunities to share your passion with fellow riders at events and rallies
Exclusive benefits to enhance your riding and travelling experiences
Exclusive Indian Motorcycle Riders Group® member collectibles and apparel
There are three types of membership
INAUGURAL MEMBERSHIP
Inaugural Membership is a complimentary one-year membership given to those who purchase a current year, new Indian Motorcycle®. This entitles the member to all the benefits and services of the Indian Motorcycle Riders Group®. After one year, the Inaugural Member will need to renew their membership and become a Hendee Member.
HENDEE MEMBERSHIP
Hendee Membership is ideal for an Indian Motorcycle® owner and Indian Motorcycle® passengers. The Hendee Membership provides the rider and/or passenger with all the benefits and services of being a part of the Indian Motorcycle Riders Group®. Available from 2016.
HEDSTROM MEMBERSHIP
The Hedstrom Membership is designed for non-Indian Motorcycle® owners who want to ride and be a part of the Indian Motorcycle Riders Group® community. Available from 2016.

ABOUT INDIAN MOTORCYCLE
Indian Motorcycle, a wholly owned subsidiary of Polaris Industries Inc. (NYSE: PII), is America's first motorcycle company. Founded in 1901, Indian Motorcycle has won the hearts of motorcyclists around the world and earned distinction as one of America's most legendary and iconic brands through unrivaled racing dominance, engineering prowess and countless innovations and industry firsts. Today that heritage and passion is reignited under new brand stewardship. To learn more, please visit www.indianmotorcycle.com.
MEDIA CONTACT
Dan Tye
+44 7471 030606
@IndianEMEA_PR
press@indianmotorcycle.media
www.indianmotorcycle.media