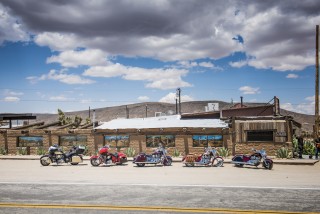 Indian Motorcycle is excited to announce its 2017 model year (MY17) line-up for the Europe, Middle East and Africa (EMEA) region.
The headline news is the addition of the new touchscreen infotainment system called 'Ride Command' to the Chieftain and the Roadmaster (comes as standard).
Scout Sixty can now be modified to be A2 licence compliant.
And the existing line-up is now available in previously-never-seen-before colour schemes.
In Indian's 'mid-size segment', the Scout Sixty and the Scout have both had technical updates, namely:
Recalibrated rear shocks
Improved looks for the wiring harness
A redesigned rear header exhaust pipe – for more leg clearance
A swingarm bearing cover has been added on both sides
Increased steering lock for tighter radius circles
Ride Command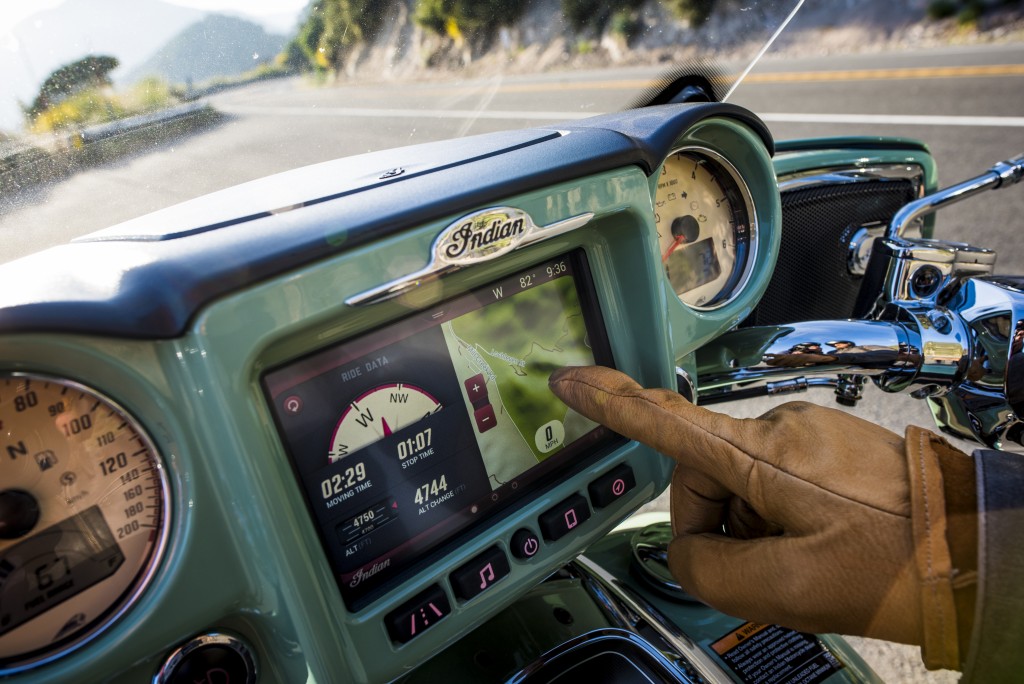 Ride Command is a new 7 inch touchscreen that's integrated as standard into the dash of the 2017 Roadmaster and Chieftain models. It has the best display in the industry, is the easiest to use and has customisable split-screens.
Indian Motorcycle's marketing director, Reid Wilson says: "We've put considerable time and effort in to developing this touchscreen system and we know that riders are going to seriously impressed by the way they can customise screens with the information that's important to them. Not only will they be able to get to where they want more safely and with more confidence, they'll be able to do this while making the most of Ride Command's ability to link up to their smartphone to listen to music or take a call."

At 7 inches, Ride Command is the largest infotainment display in the industry with the highest resolution (800 x 480 pixels), the brightest screen (twice as bright as some of the brightest smart phones on the market) and the fastest response time (ready in 10 seconds following key-on activation). Ride Command links up through Indian Motorcycle's premium audio system (100 watts on Chieftain and 200 watts on Roadmaster).
Offering an easy-to-read touchscreen located in close proximity to the rider, the Ride Command system offers the most intuitive infotainment interface on two wheels, with modes/shortcuts easily available (through five large push-buttons). The touchscreen has two-finger touch capabilities featuring a glove-accepting, pinch-to-zoom capability just like a smart phone.
Carrying a Bluetooth-enabled phone or headset? If you are, then Ride Command offers the easiest and fastest pairing to your device for quick, seamless integration into the touring experience.
Alternatively, use buttons located below the screen or on the handlebar that are both connected to the touchscreen display. Use the controls to manipulate audio controls, accept and reject phone calls and navigate through screens.
See the information you want the way you want it, when you want. Featuring more vehicle information than available in any system on two wheels, Ride Command can be customised to show eight different screen options that can be used in any combination. Choose from:
Vehicle Status (tyre pressure, voltage, engine hours, oil change)
Vehicle Info (speed, fuel range, RPM, gear position)
Trip 1 (fuel range, miles, average fuel economy, instantaneous fuel economy time, average speed)
Trip 2 (fuel range, miles, average fuel economy, instantaneous fuel economy time, average speed)
Ride Data (heading, moving time, stop time, altitude, altitude change)
Audio
Bluetooth
Map/Navigation
###
2017 models
Scout Sixty

Scout Sixty can now be made A2 licence compliant after feedback from dealerships throughout Europe that demand from young riders for Scout Sixty was high. Dealers can now fit a restricting kit before delivery to the customer. Colours remain the same as last year.
Thunder Black
Pearl White
Indian Motorcycle Red
Scout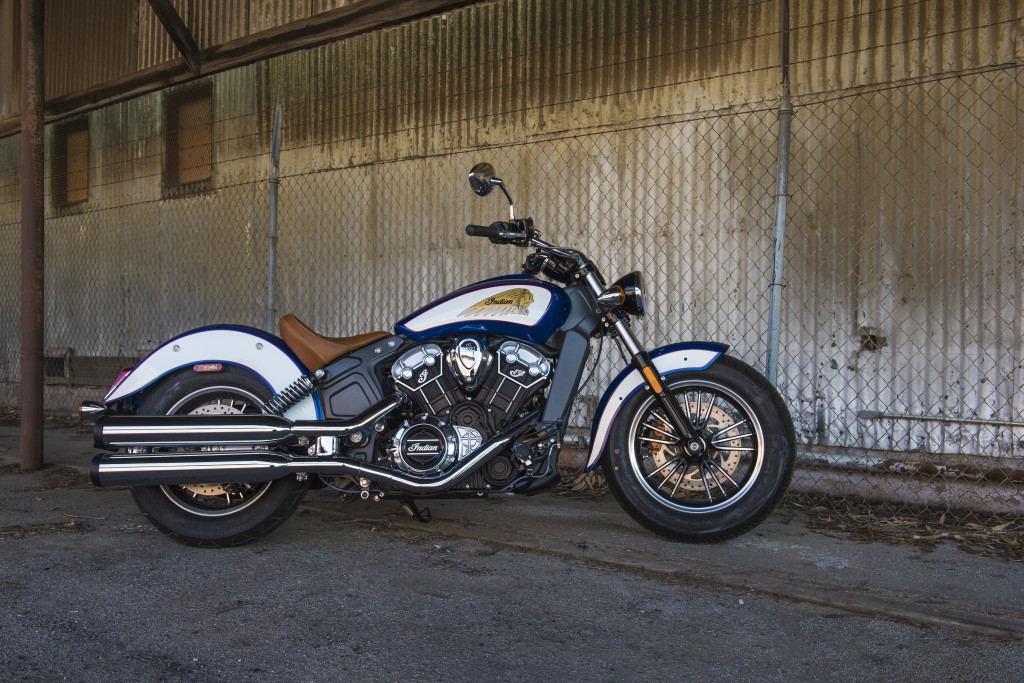 Scout is available in seven colour schemes in 2017. For the first time, Scout is available in two-tones – one is Indian Motorcycle Red over Black and one is Brilliant Blue over Pearl White with Fireball Red Pinstripe (a nod to the colours of the United States flag).
Thunder Black
Burgundy Metallic
Silver Smoke
Thunder Black Smoke
Ivory Cream NEW
Brilliant Blue over Pearl White with Fireball Red pinstripe NEW
Indian Motorcycle Red over Black NEW
Chief Classic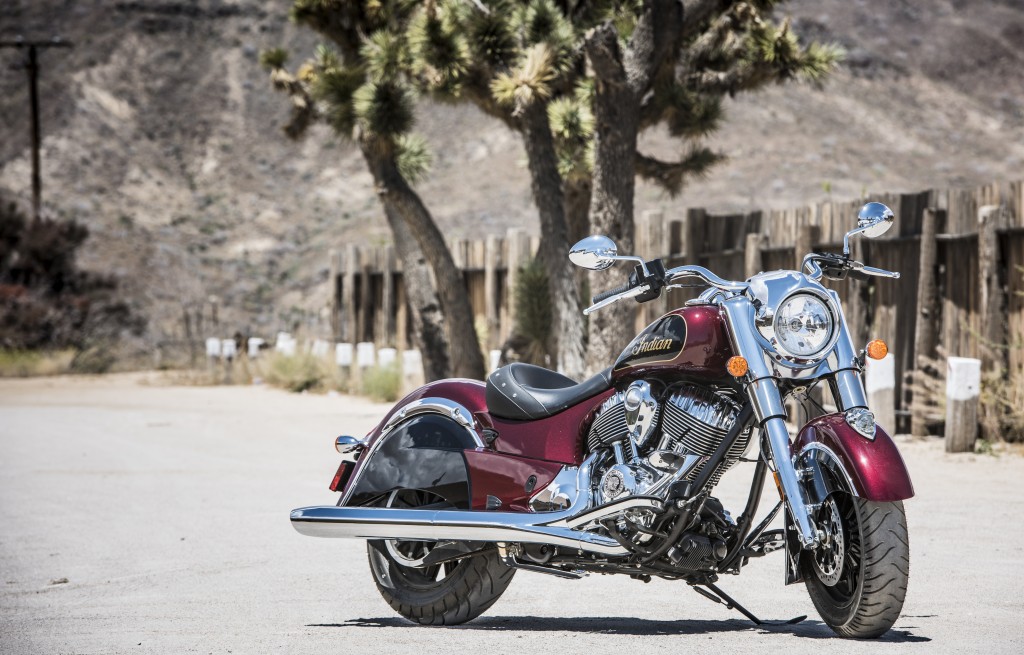 The Chief Classic was previously only available in Pearl White last year, but it now comes in a new two-tone scheme – Burgundy Metallic over Thunder Black.
Pearl White
Burgundy Metallic over Thunder Black NEW
Chief Vintage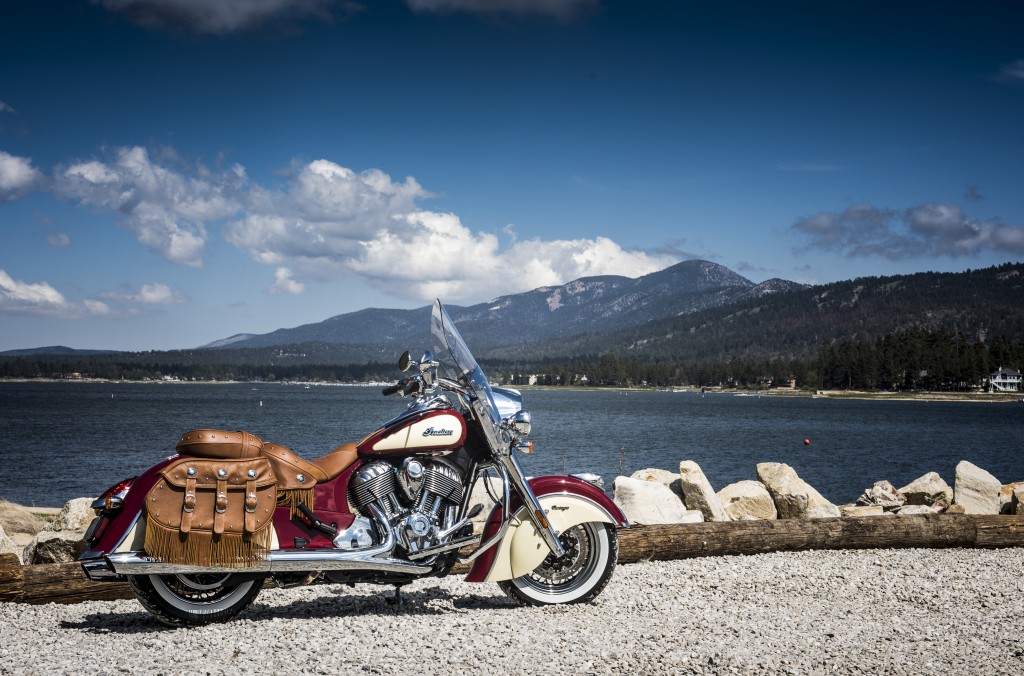 The Chief Vintage comes in two new striking two-tone colours for 2017.

Thunder Black
Willow Green over Ivory Cream
Indian Red over Ivory Cream NEW
Springfield Blue over Ivory Cream NEW
Chief Dark Horse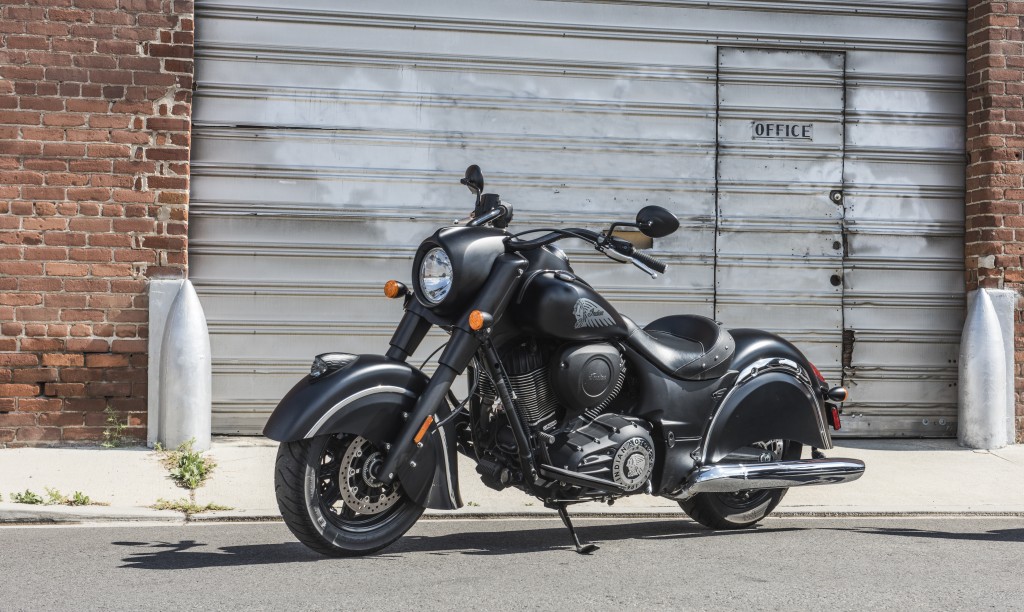 The Chief Dark Horse remains the same as last year.
Springfield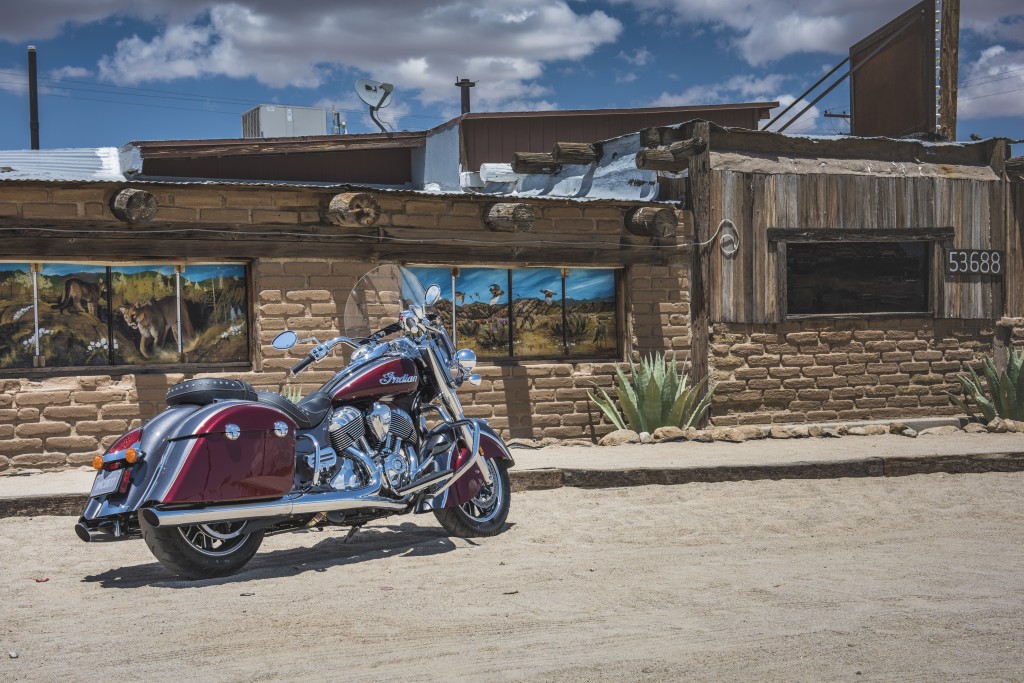 Springfield is now available in two-tone colours for the first time – Steel Grey over Burgundy Metallic with Silver Stripe (pictured) and Springfield Blue Metallic over Star Silver.
Indian Motorcycle Red
Thunder Black
Steel Grey over Burgundy Metallic with Silver Stripe NEW
Springfield Blue Metallic over Star Silver NEW
Chieftain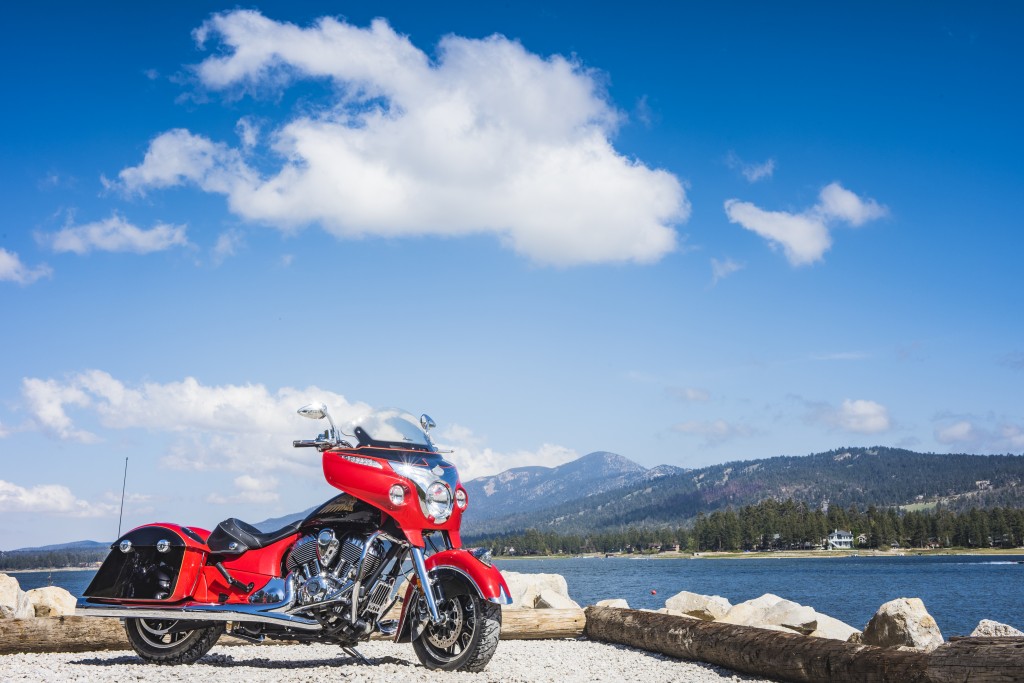 Chieftain comes in five colours this year – two of them new. It also has the Ride Command touchscreen as standard.
Black Pearl
White Smoke NEW
Silver Smoke
Wildfire Red over Thunder Black NEW
Star Silver over Thunder Black
Chieftain Dark Horse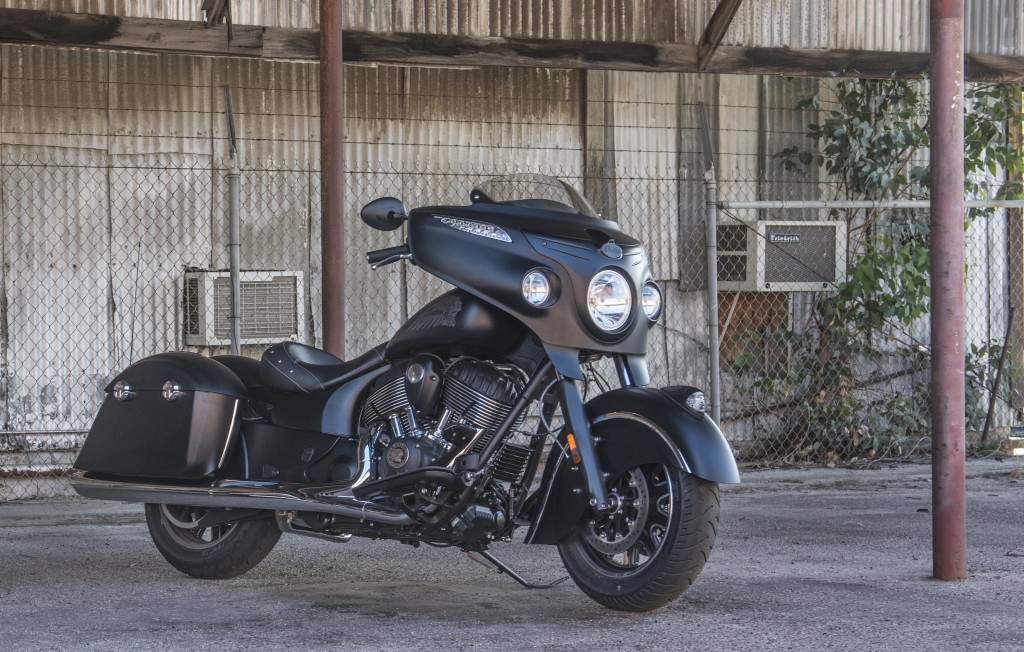 Remains the same as last year but won't come with Ride Command like other Chieftain models do.
Roadmaster
There are five colours to choose from and all now come with Ride Command as standard.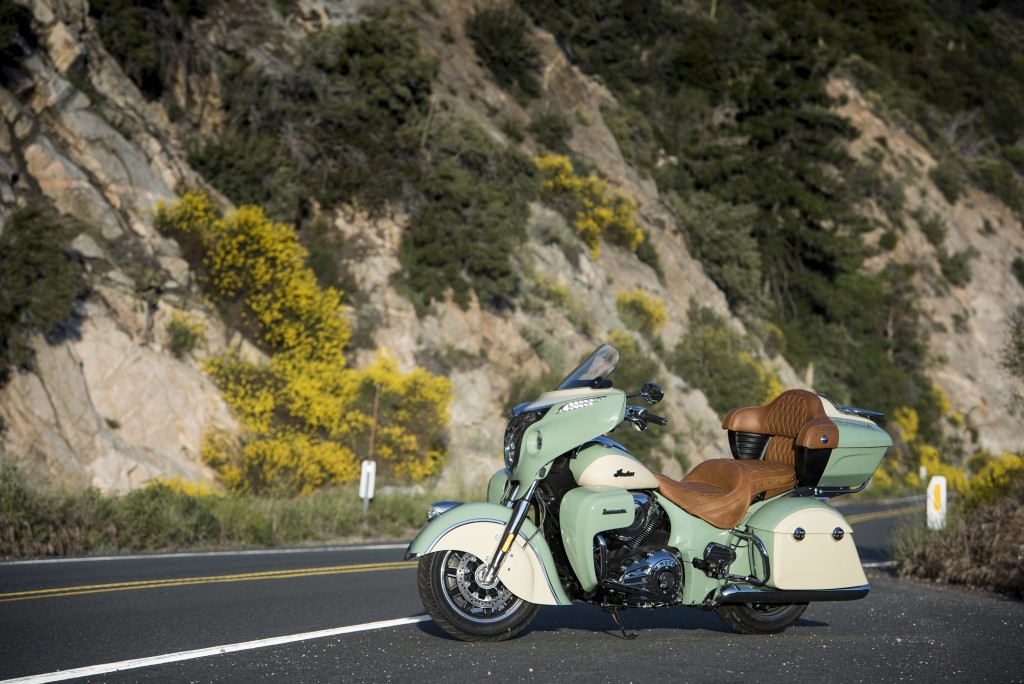 With a tan leather seat:
Willow Green over Ivory Cream NEW
With a black seat:
Burgundy Metallic NEW
Thunder Black
Thunder Black over Ivory Cream
Steel Grey Thunder Black Graphics
###
ABOUT INDIAN MOTORCYCLE
Indian Motorcycle, a wholly-owned subsidiary of Polaris Industries Inc. (NYSE: PII), is America's first motorcycle company. Founded in 1901, Indian Motorcycle has won the hearts of motorcyclists around the world and earned distinction as one of America's most legendary and iconic brands through unrivaled racing dominance, engineering prowess and countless innovations and industry firsts. Today that heritage and passion is reignited under new brand stewardship. To learn more, please visit www.indianmotorcycle.eu.
ABOUT POLARIS INDUSTRIES
Polaris Industries Inc. (NYSE: PII) is a global powersports leader with annual 2015 sales of $4.7 billion. Polaris fuels the passion of riders, workers and outdoor enthusiasts with our RANGER®, RZR® and POLARIS GENERAL™ side-by-side off-road vehicles; our SPORTSMAN® and POLARIS ACE® all-terrain off-road vehicles; VICTORY® and INDIAN MOTORCYCLE® midsize and heavyweight motorcycles; SLINGSHOT® moto-roadsters; and Polaris RMK®, INDY®, SWITCHBACK® and RUSH® snowmobiles. Polaris enhances the riding experience with parts, garments and accessories sold under multiple recognizable brands, and has a growing presence globally in adjacent markets with products including military and commercial off-road vehicles, quadricycles, and electric vehicles. www.polaris.com
MEDIA CONTACT
Dan Tye
EMEA PR
Follow us on Twitter @IndianEMEA_PR
+44 7471 030606
press@indianmotorcycle.media