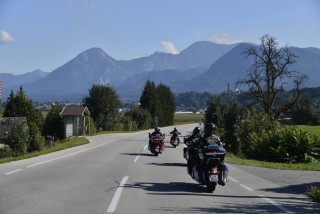 Indian Motorcycle would be grateful if you could write a news story or put a mention in your events listings for the following official Indian Motorcycle Riders Group (IMRG) events. 
All four rides are open to anyone to join in on, no matter what brand of motorcycle is ridden.
DAX MOTOR N BLUES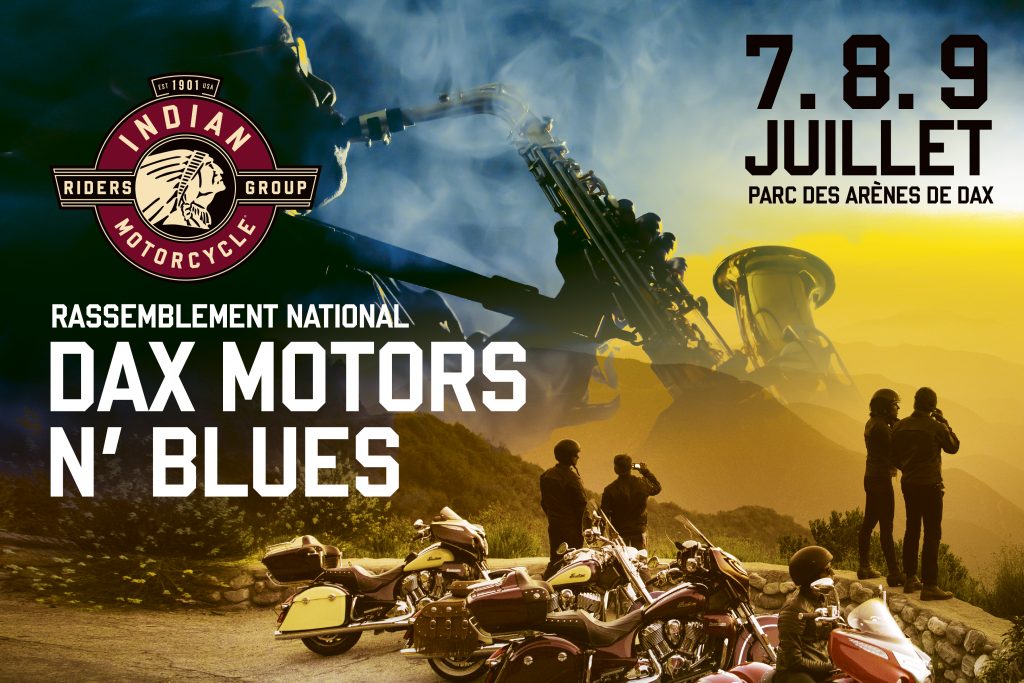 Where? Held in Dax in France
When? Friday 7th July to Sunday 9th July
"As the name suggests, this weekend festival held in Dax in France is a petrolhead and music lover's paradise. Attendance has increased steadily since 2009 from 4,000 to almost 25,000 people. It attracts bikers from all over France but also from neighbouring countries too for a weekend of partying that you'll never forget."
www.dmbf.fr
FARO RALLY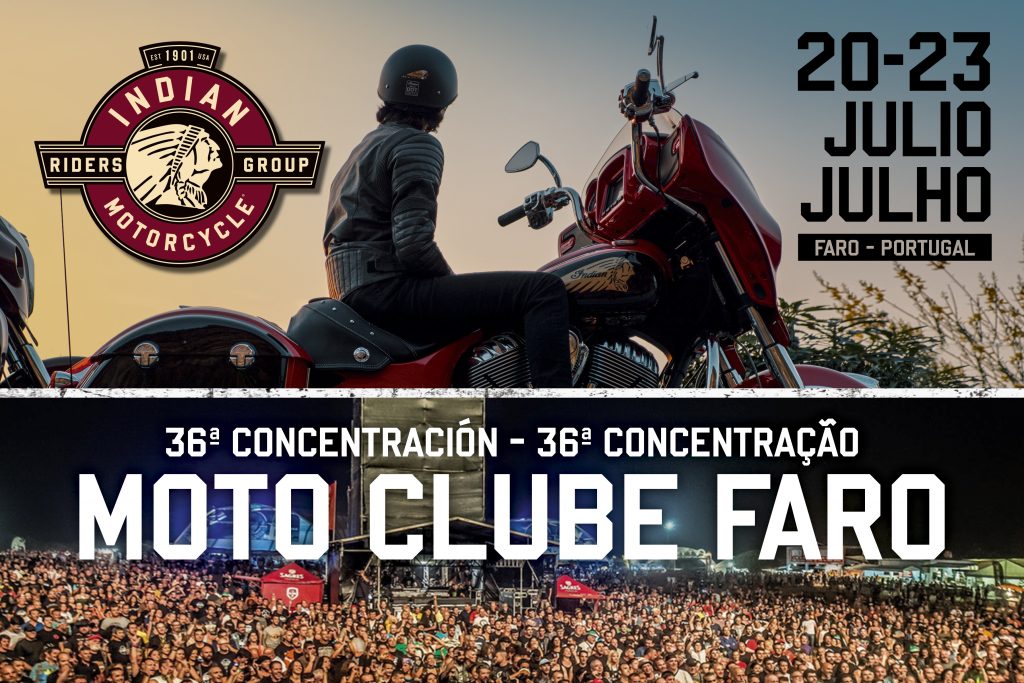 Where? Held at Concentración Faro in Portugal near the airport
When? Thursday 20th July to Sunday 23rd July
"The beauty of the Faro Rally is that it isn't just held over the weekend; the party starts on the Thursday giving you four wonderful days under blue skies in hot weather with thousands of other bikers and partygoers. This year it's the 36th time the rally has been held. It's possibly some of the best biking ambiance you can get in the world, and with the Portuguese hospitality and the best weather you can get in Europe, it's well worth going to. You can also ride home and say you're one of the happy few that has been to Europe's 'Biker Mecca'."
www.motoclubefaro.pt
VIKING RIDE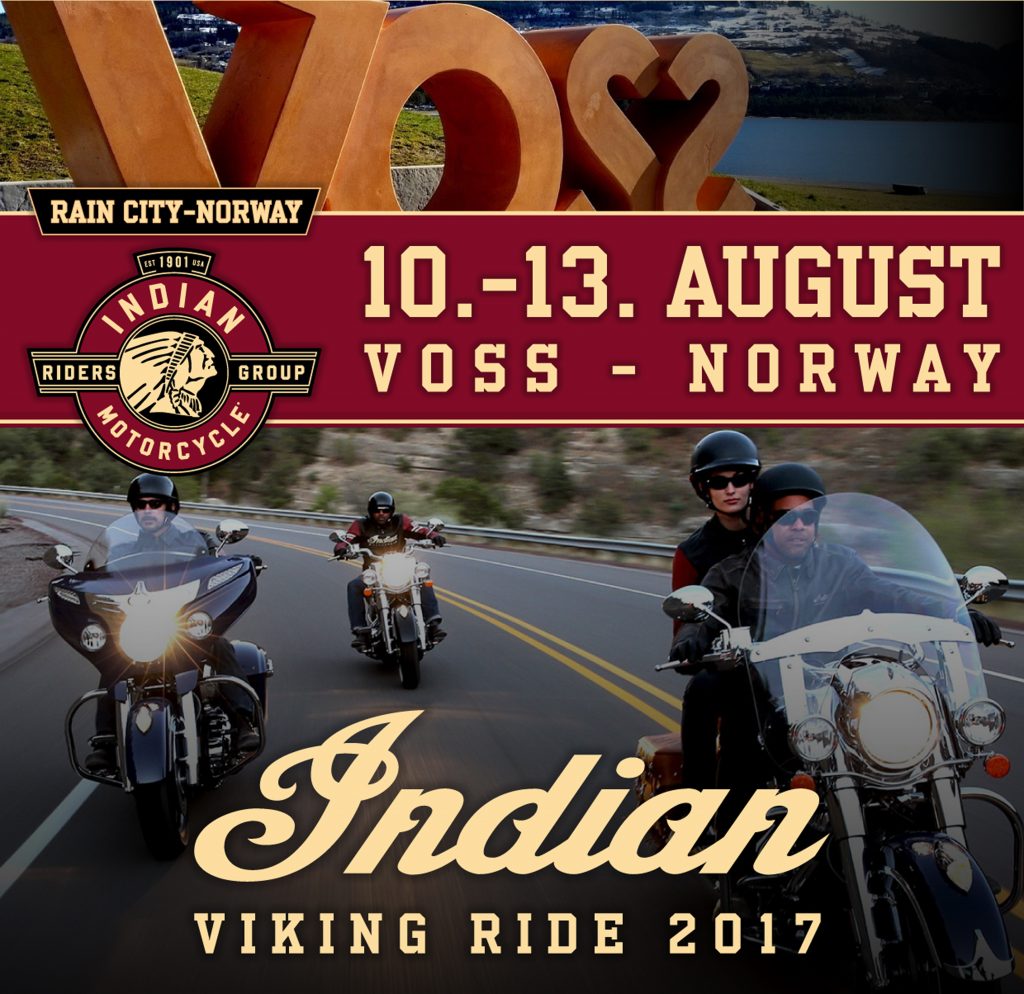 Where? In Norway
When? From 10th to 13th August
"The Viking Ride is becoming a recurring yearly event and is gaining huge popularity, not just with the Norwegians but with many European bikers who see photos of the roads there. This year it is hosted in the VOSS and there are free demo rides of Indian bikes along with live music from Gil Edwards and the Vintage Chiefs band and Stephen Carlson. Throw in some Scandi beer, food and their love of a good time, anyone joining this in with this event will certainly feel like they're a viking for the weekend."
www.indianmotorcyclesweden.se/events/viking-ride/
EUROPEAN BIKE WEEK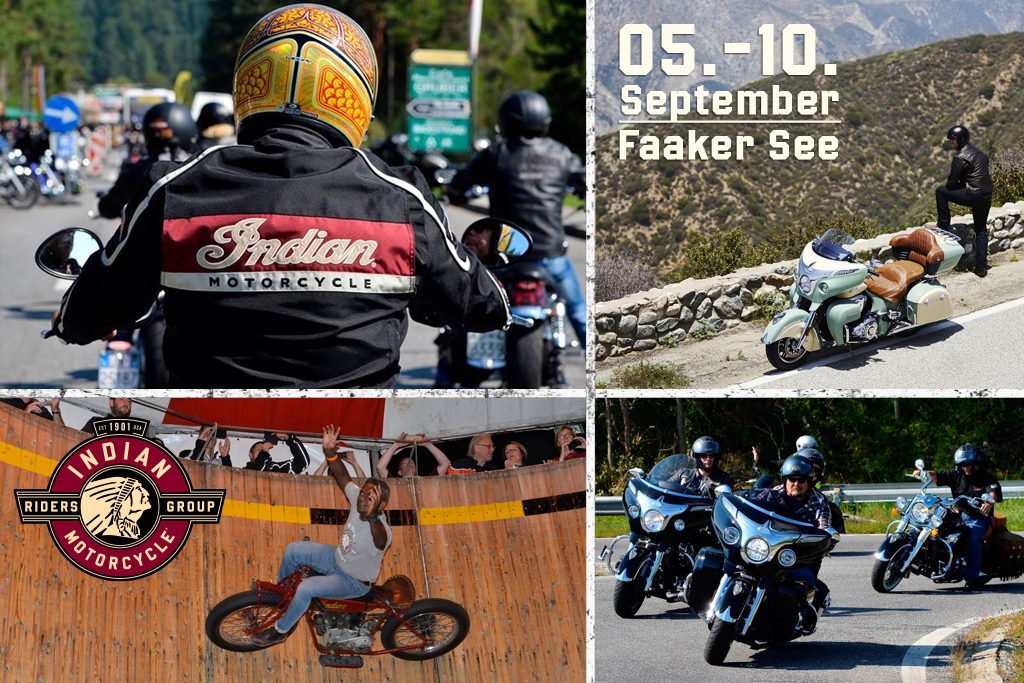 Where? In Austria
When? 5th to 10th September
"Most bikers will have heard of the famous European Bike Week, more commonly called Faaker See or Faak Am See or simply just Faak. Whatever you call it, this centrally located biker gathering in the heart of Europe is easy to get to, has amazing roads nearby and is so well organised that you can't fail to have a bad time. Indian Motorcycle has used this as its key IMRG event in the calendar and again for 2017 we will be welcoming back our previous members and welcoming our new ones."
###
ABOUT THE IMRG
The website www.imrgmember.eu is for the 5,000 members spread across 29 countries in Europe, the Middle East, Africa and can be read in four different languages (English, French, German and Spanish). Members sign in with a username and password, but a public version of the website is visible to anyone, where they can read about some of the news and events on offer. Owners of brand new or second-hand Indian bikes can join the IMRG for free for the remainder of 2017 by visiting the website www.imrgmember.eu and filling out their bike model, registration plate and date of purchase to gain access. Owners of vintage Indian's (those made before Polaris became custodian of the brand) are also able to join the IMRG. People that don't own an Indian but love the brand will be able to join from 2018 onwards, something called 'Community Membership' for a fee of €40 a year. Those who buy a brand new Indian (or buy a secondhand one) will get their first year of membership for free, but after that first year is up, the yearly fee will be €50. Every new member of the IMRG receives a membership card by post along with a Welcome Pack that they collect from their local dealer that contains an official IMRG patch and lapel pin. Four newsletters are emailed out every year too, keeping members informed on Indian activity in Europe.
IMRG MEMBERSHIP DETAILS
A free one-year membership is given to those buying a current model year Indian (includes a named passenger). After the year is up, the owner will need to pay €50 for their membership. Owners of secondhand or vintage Indian bikes can register and pay for a yearly membership as of 2018 (€40 a year). Those who don't own an Indian but want to be in the IMRG can pay for a 'Community Membership' as of 2018 (€40 a year).
ABOUT INDIAN MOTORCYCLE
Indian Motorcycle, a wholly-owned subsidiary of Polaris Industries Inc. (NYSE: PII), is America's first motorcycle company. Founded in 1901, Indian Motorcycle has won the hearts of motorcyclists around the world and earned distinction as one of America's most legendary and iconic brands through unrivaled racing dominance, engineering prowess and countless innovations and industry firsts. Today that heritage and passion is reignited under new brand stewardship. To learn more, please visit www.indianmotorcycle.eu
MEDIA CONTACT
Dan Tye
PR Manager EMEA
Follow us on Twitter @IndianEMEA_PR
+44 7471 030606
press@indianmotorcycle.media