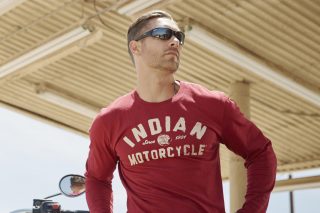 Indian continues to expand its offering of clothing and accessories and has just released the Indian eyewear range.
Four sunglasses are on offer, called the Entry, the Lifestyle, the Performance, the Semi Pro, all of which are CE certified.
Each has been designed to wear while riding and they all have anti-scratch, anti-fog lenses in them.
Some of the styles have foam eyecups that reduce light coming in from the side as well as protecting against windblast.
Furthermore, the Lifestyle, Performance and Semi-Pro will allow you to fit prescription lenses.
Here's a look at each style in detail:
ENTRY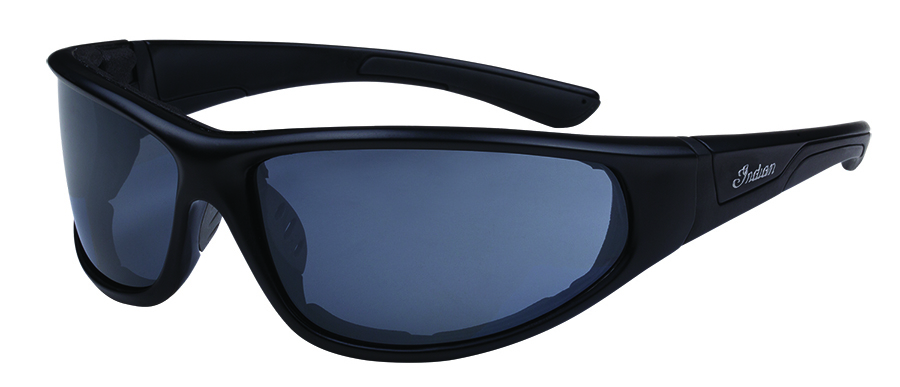 These come in at the lowest price point and have EVA foam eyecups to reduce windblast and peripheral light coming in.
LIFESTYLE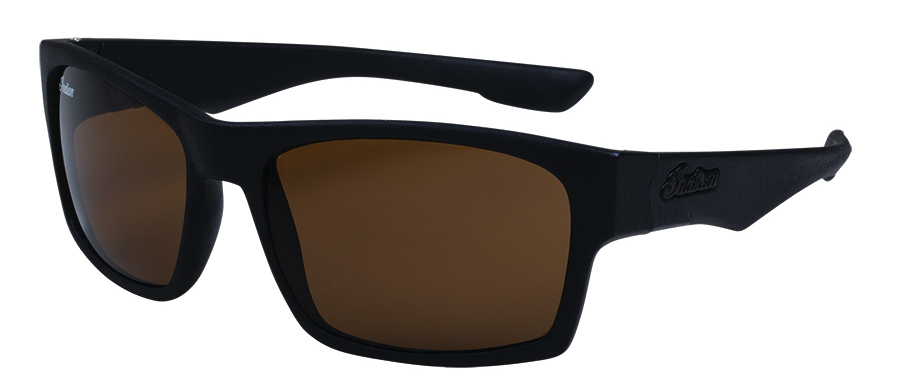 Ideal for those who want to look good both on and off the bike. The frame is made from polycarbonate while the lenses are shatter resistant with UVA/UVB filtering.
PERFORMANCE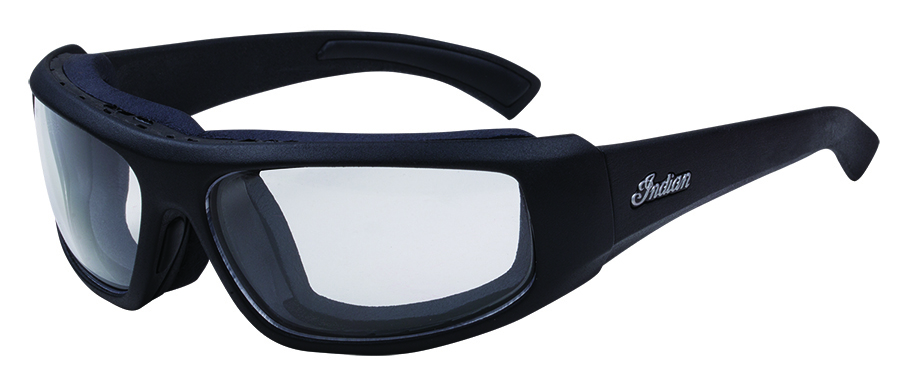 These are called the Performance sunglasses because they 'perform' with photo-chromatic lenses that react to light conditions. The lenses go from being clear to grey in 50 seconds when exposed to UV light. The frame design is a lot more 'wrap around' than the other styles and the arms are thicker too, making these the sunnies of choice for those who are going to wear them a lot while riding.
SEMI PRO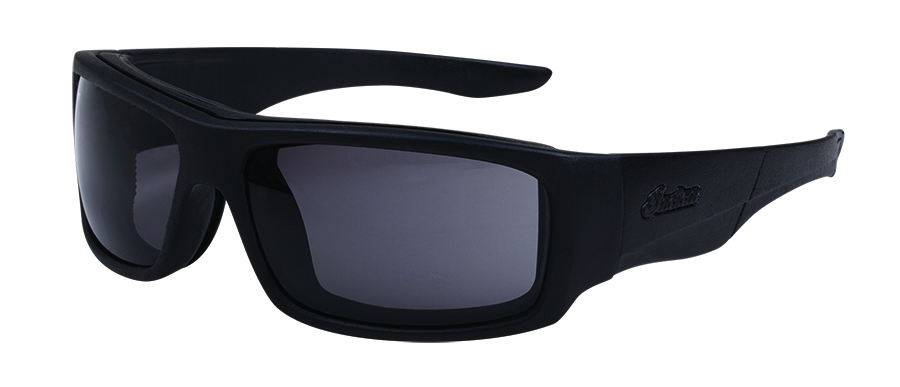 These are the top-of-the-range sunglasses from Indian and have a nylon frame with polycarbonate lenses. These have a removable foam eyecups so that you can wear these while riding and also when not. A silver-coloured Indian logo is on the sides.
Prices vary in each market. Please email your country marketing specialist for prices in your country.
# # #
ABOUT INDIAN MOTORCYCLE
Indian Motorcycle is America's first motorcycle company. Founded in 1901, Indian Motorcycle has won the hearts of motorcyclists around the world and earned distinction as one of America's most legendary and iconic brands through unrivalled racing dominance, engineering prowess and countless innovations and industry firsts. Today that heritage and passion is reignited under new brand stewardship. To learn more, please visit www.indianmotorcycle.eu.
MEDIA CONTACT
Dan Tye
PR Manager (EMEA)
Follow us on Twitter @IndianEMEA_PR
+44 (0) 7471 030606
press@indianmotorcycle.media