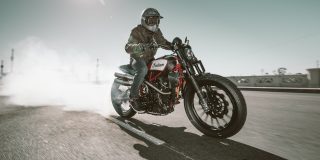 Scout FTR1200 Custom to go on a World Tour to expand Indian Motorcycle's reach to new audiences
Indian Motorcycle today recognised its championship-winning American Flat Track race team, the Wrecking Crew, with a custom-built Scout FTR1200 street bike.
The Scout FTR1200 Custom takes inspiration from the Scout FTR750 flat track race bike that Indian's "Wrecking Crew" piloted throughout a dominating Championship season in the 2017 American Flat Track Series. Built in partnership with Indian's race team, this one-off custom houses the Scout's street-legal 1133cc V-Twin engine.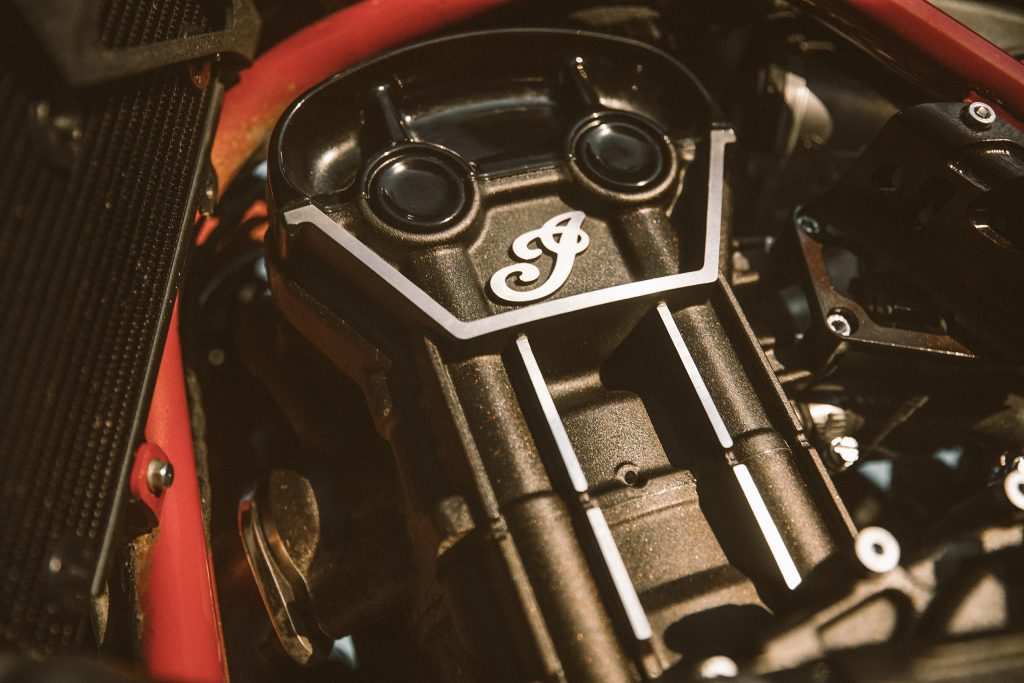 FTR1200 Custom is fitted with the Scout's street-legal 1133cc V-twin engine
As well as honouring Indian's race team of Jared Mees, Bryan Smith and Brad Baker, the Scout FTR1200 Custom serves as an exploration of how Indian could expand brand perception around the world, with exciting new offerings that are relevant to a wider-ranging consumer set.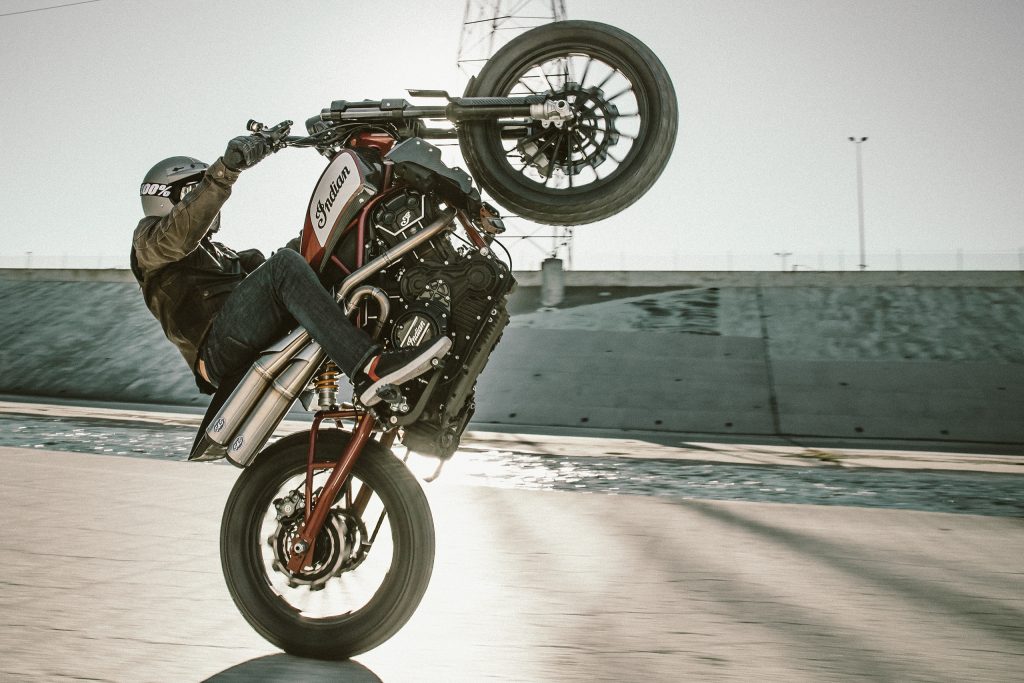 Out of the 18 flat track races that took place in 2017, the Indian Wrecking Crew took 37 of the 54 podium positions available, including six podium sweeps and 14 race wins, bringing Indian the manufacturer's title and Mees his fifth AMA Grand National Championship.
Not only that, Mees, Smith and Baker swept the 2017 AFT Championship – placing 1st, 2nd and 3rd, respectively.
Mees tallied 10 wins out of 18 races and set a new single-season record of 17 finishes on the podium, while Smith was on the podium nine times, with four wins, three runner-ups and two third-place finishes. Baker tallied 10 podiums, despite being out with an injury and unable to compete in the final two races. He earned five runner-ups and five third-place finishes.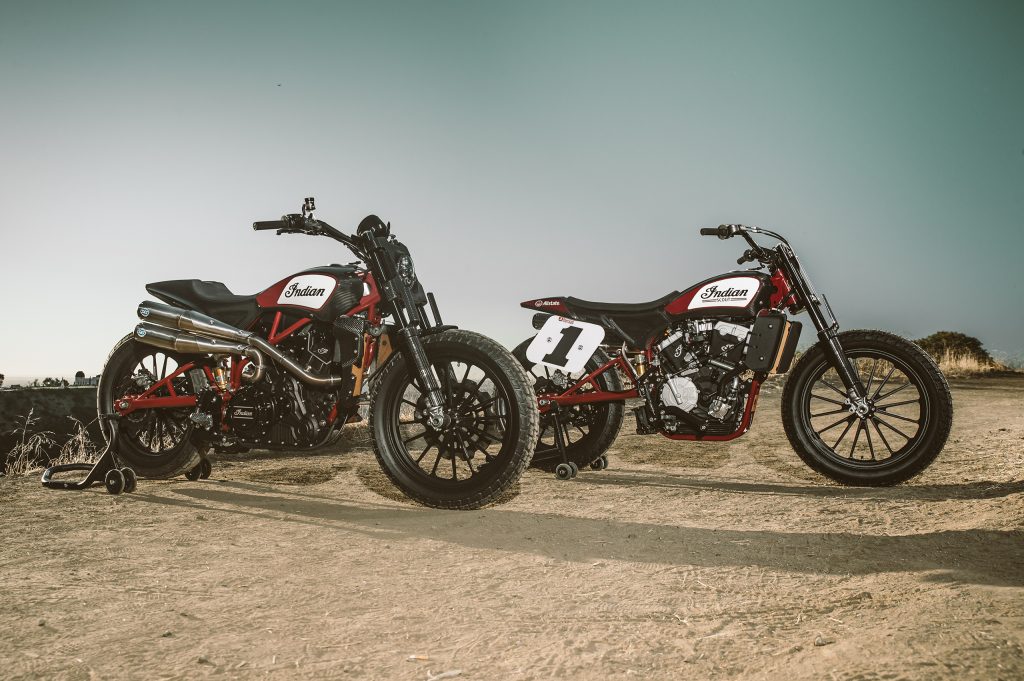 FTR1200 Custom (left) and FTR750 (right)
Indian was thrilled to host the Wrecking Crew at the EICMA show in Milan to unveil the Scout FTR1200 Custom. The President of Motorcycles, Steve Menneto, said: "We built this bike to celebrate the FTR750's dominant performance in American Flat Track and Indian's return to racing. To come up with this one-off custom, we worked closely with the Indian Motorcycle Racing team to execute a vision of what a bike could look like if we brought the FTR platform to the street.
"We've built a strong foundation in the Cruiser, Bagger, Tourer (CBT) segment over the past five years and we are excited by the positive feedback on the FTR750 and the opportunities to grow the brand globally in the next five years."
Following EICMA, the Scout FTR1200 Custom will go on a World Tour and exhibited at events throughout 2018 to help the brand to continue to expand its reach.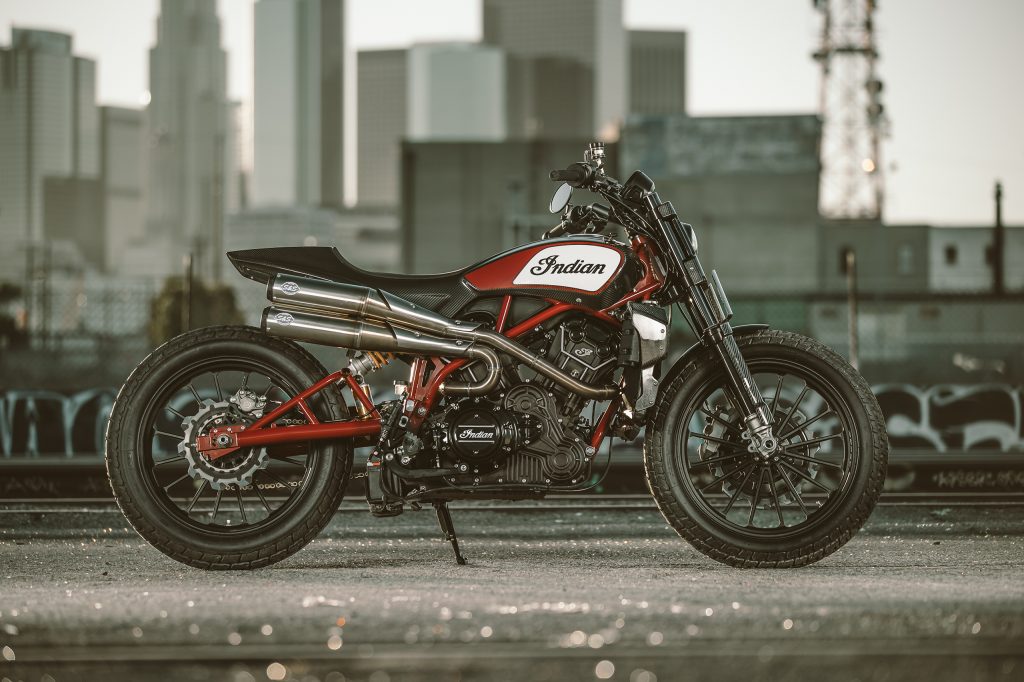 Indian's Marketing Director, Reid Wilson, adds: "Indian has a rich racing history of winning and we aim to continue that with the FTR platform and beyond. As was the case with Indian's original founders, we are using racing to develop, test and showcase the capabilities of our motorcycles. Indian will push boundaries by developing new products that will expand rider perceptions of American motorcycles. We plan to be respectful of Indian's rich heritage, while expanding the reach of the brand over the long-term horizon."
Meanwhile Indian's VP/GM in Europe, Grant Bester, said he is excited to see the reaction to this custom bike in the European market: "While the US has the American Flat Track series, we too have seen a growth in flat track racing right here in Europe. Numerous Indian Scouts have been modified for flat track racing and the sport is becoming increasingly popular across Europe. This custom build will gain some attention as it goes on its World Tour and we will be really interested in the consumer feedback."
# # #
ABOUT INDIAN MOTORCYCLE
Indian Motorcycle Company, a wholly owned subsidiary of Polaris Industries Inc. (NYSE: PII), is America's First Motorcycle Company. Founded in 1901, Indian Motorcycle has won the hearts of motorcyclists around the world and earned distinction as one of America's most legendary and iconic brands through unrivalled racing dominance, engineering prowess and countless innovations and industry firsts. Today that heritage and passion is reignited under new brand stewardship. To learn more, please visit www.indianmotorcycle.eu
MEDIA CONTACT
Dan Tye
PR Manager (EMEA)
Follow us on Twitter @IndianEMEA_PR
+44 (0) 7471 030606
press@indianmotorcycle.media