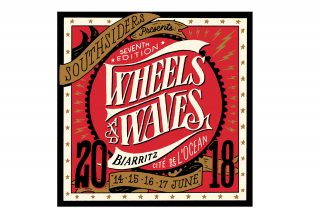 Buy a 4-day pass now for automatic entry to win a Scout Bobber
Test ride fleet of Scout Bobber, Scout and Scout Sixty bikes available 
Wall of Death, Indian Shop and flat track racing from our Indian DTRA riders
The 2018 Edition of Wheels & Waves takes place in June and Indian Motorcycle is returning for the second year as the event's main sponsor.
From Thursday 14th to Sunday 17th June 2018, free spirits will descend on Biarritz on the Basque coast for the 7th Edition of Wheels and Waves festival. The event affirms the joy of being outdoors, with its mix of motorcycling, surfing, skateboarding, good food and great music.
The four days near the ocean gathers bike fans together for sunsets, rides and good times, as the organisers explain: "Today, the festival is all about riding culture. This gathering is a time for pure pleasure and the essentials of living. For four days Wheels and Waves stimulates all your senses. The power of the road, exposing you to all kinds of sensations, is tamed by the strength of the sea, and the harmony of the wind and the waves. And all the while the South West sun burns down on the tarmac, steel and sand."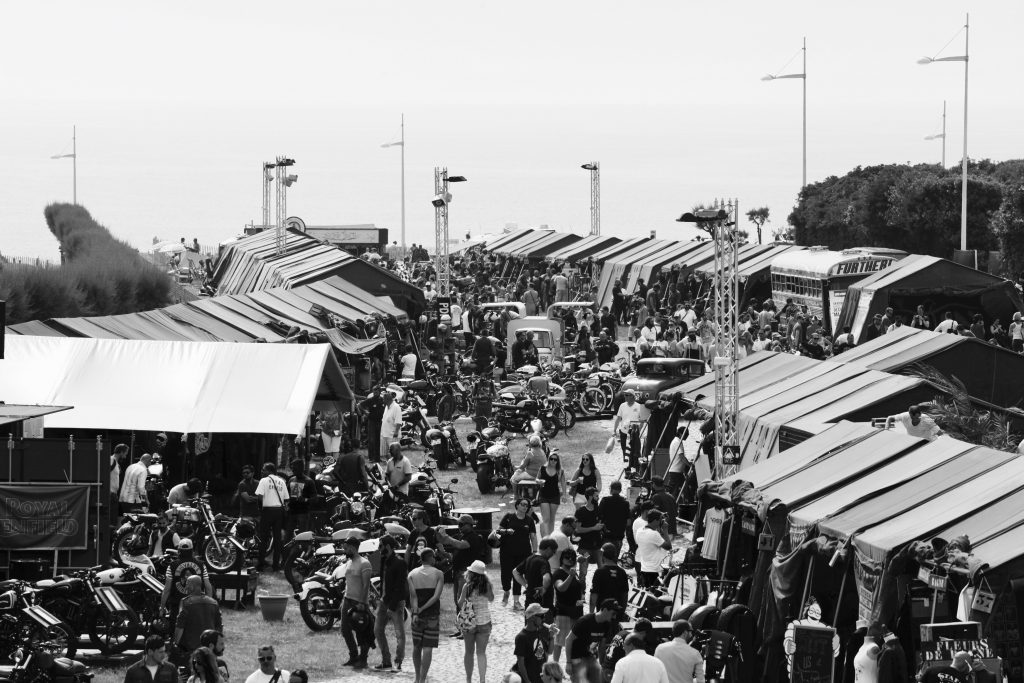 Indian will again be entertaining the crowds with its Wall of Death in the main village. This year it will also be bringing a fleet of Indian Scout bikes for test rides over the four days.
And on the Saturday, fans will ride over the border to San Sebastian in Spain for a day of flat track racing and Indian will be there with its 'DTRA Hooligan' team and swag bags for those who get in the queue first.
For those buying a 4-day ticket in advance, Indian will automatically enter them in to a lucky draw to win a Scout Bobber. The draw will take place on Saturday night, on the main stage of the village.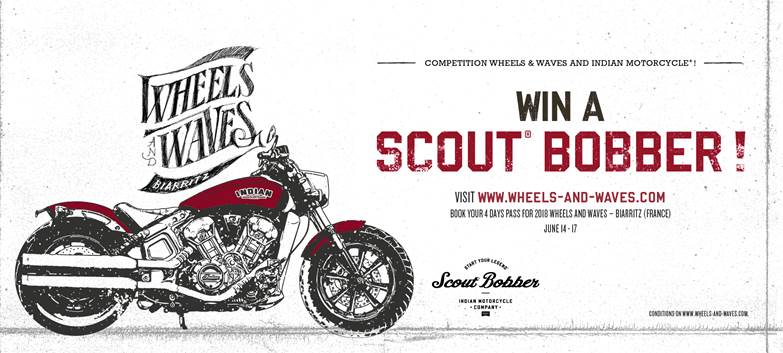 Advance tickets can be bought online from: http://wheels-and-waves.com/
# # #
ABOUT WHEELS & WAVES
Founded in 2008, Wheels and Waves event is the successful realisation of the dream of a group of friends, the Southsiders, who are passionate about motorcycles. Lovers of the Basque Country, Julen Azé, Vincent Prat and Jerome Allé have brought together hundreds of like-minded indivdiuals who gather in the spirit of companionship. "Wheels and Waves is about eliminating social barriers, and bringing different sets of people together without judgement. It's about the joy of mixing together all kinds of communities, languages and cultures. It's about living in the present without being nostalgic for the past, but not losing sight of the best moments of the past."
PROGRAMME
THURSDAY 14th JUNE
PUNK'S PEAK (SPRINT RACE)
LOCATION: JAIZKIBEL
ARTRIDE
LOCATION: PASAIA-CASA CIRIZA
LOG INVITATIONAL (SURF CONTEST)
LOCATION: PLAGE DE LA MILADY
FILMS PROJECTION, CONCERTS
LOCATION: BIARRITZ-CITE DE L'OCEAN
FRIDAY 15th JUNE
SWANK RALLY (ENDURO RACE)
LOCATION: SAINT PEE SUR NIVELLE
LOG INVITATIONAL (SURF CONTEST)
LOCATION: PLAGE DE LA MILADY
FILMS PROJECTION, CONCERTS
LOCATION: BIARRITZ-CITE DE L'OCEAN
SATURDAY 16th JUNE
EL ROLLO (FLAT TRACK RACE)
LOCATION: HIPPODROME DE SAN SEBASTIAN
LOG INVITATIONAL (SURF CONTEST)
LOCATION: PLAGE DE LA MILADY
FILMS PROJECTION, CONCERTS
LOCATION: BIARRITZ-CITE DE L'OCEAN
SCOUT BOBBER PRIZE GIVING
LOCATION: MAIN STAGE BIARRITZ-CITE DE L'OCEAN
SUNDAY 18th JUNE
LOG INVITATIONAL (SURF CONTEST)
LOCATION: PLAGE DE LA MILADY
FILMS AND CONCERTS
LOCATION: BIARRITZ-CITE DE L'OCEAN
ABOUT INDIAN MOTORCYCLE
Indian Motorcycle Company, a wholly owned subsidiary of Polaris Industries Inc. (NYSE: PII), is America's First Motorcycle Company. Founded in 1901, Indian Motorcycle has won the hearts of motorcyclists around the world and earned distinction as one of America's most legendary and iconic brands through unrivalled racing dominance, engineering prowess and countless innovations and industry firsts. Today that heritage and passion is reignited under new brand stewardship. To learn more, please visit www.indianmotorcycle.eu
MEDIA CONTACT
Dan Tye
PR Manager (EMEA)
Follow us on Twitter @IndianEMEA_PR
+44 (0) 1525 270100
press@indianmotorcycle.media