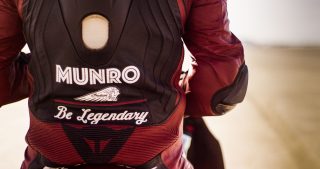 EL MIRAGE, CA (July 20, 2017) –Indian Motorcycle has set three new land speed records, according to the Southern California Timing Association (SCTA) at El Mirage.
Indian was out at El Mirage with three machines – a 2015 Chief Classic, a 2015 Indian Scout and the 2017 Spirit of Munro Scout.
Two Indian Motorcycle technicians and Burt Munro's great nephew, Lee Munro, were riding the bikes entered the record books on July 16 on the El Mirage Dry Lakebed.
The first of the three Indian riders was Chet Michaelson, an engine calibration technician at Indian Motorcycle. In the M-PG (Modified-Pushrod Gasoline) 2000cc class, riding a 2015 Indian Chief Classic, Chet beat the old record of 151 MPH (243 km/hr) with a speed of 154.132 MPH (248 km/hr).
The second Indian rider was Lee Munro – aboard the Spirit of Munro 50th anniversary 2017 Indian Scout. Competing in the MPS-G (Modified Partial Streamliner) 1350cc class, Lee needed to exceed 167 MPH (268.76 km/hr) for a new record. After completing his rookie runs during the May meet at El Mirage, this was the first chance to let the bike loose and explore its potential. Lee recorded a speed of 186.681 MPH (300.43 km/hr), a new record and the Indian team was two for two.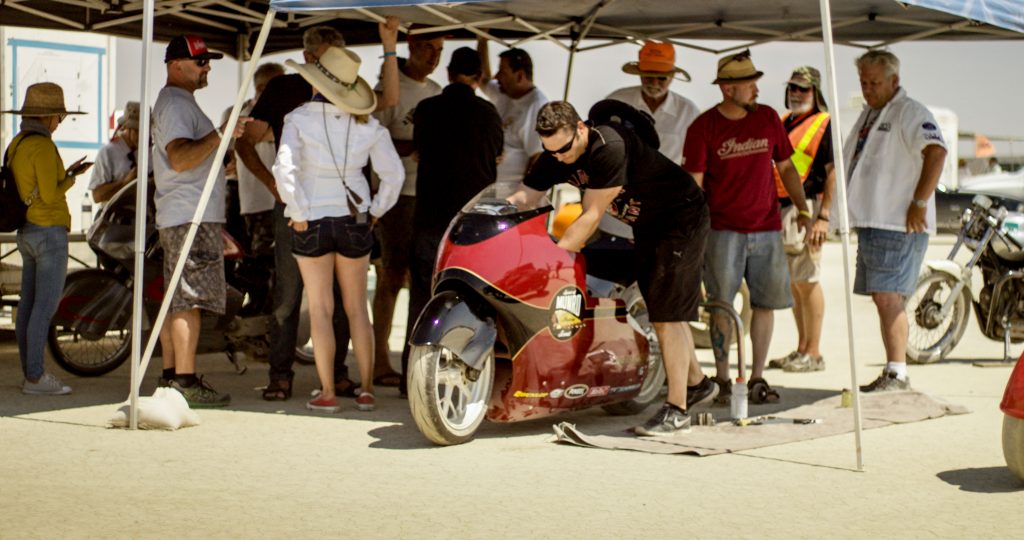 The third and final Indian rider was Dan Gervais, senior engine calibration technician at Indian Motorcycle. Dan was competing in the M-G (Modified-Gasoline) 1350cc class with a lightly modified 2015 Indian Scout. Like Lee Munro, Dan also completed his rookie runs at the May meet at El Mirage. Dan's speed of 154.354 MPH (248.40 km/hr) edged out the 153 MPH (246.23 km/hr) record and gave Indian its third record of the day.
Gary Gray, Vice President – Product Development for Indian Motorcycle said: "When you're breaking records during test runs, you know your machine is on point. Our team of engineers has done an incredible job on the Spirit of Munro commemorative Scout. Running within a different class has allowed Lee to truly honour his great uncle Burt. As Burt's record still stands, Lee now joins Burt within the record book."
Lee Munro, the grandson of Burt's first cousin said it was a great honour to join his great uncle Burt in the land speed record book adding: "Indian has been a great partner in not only providing me with an incredible machine, but providing me with an opportunity to recognise and honour all Burt Munro did for motorcycling."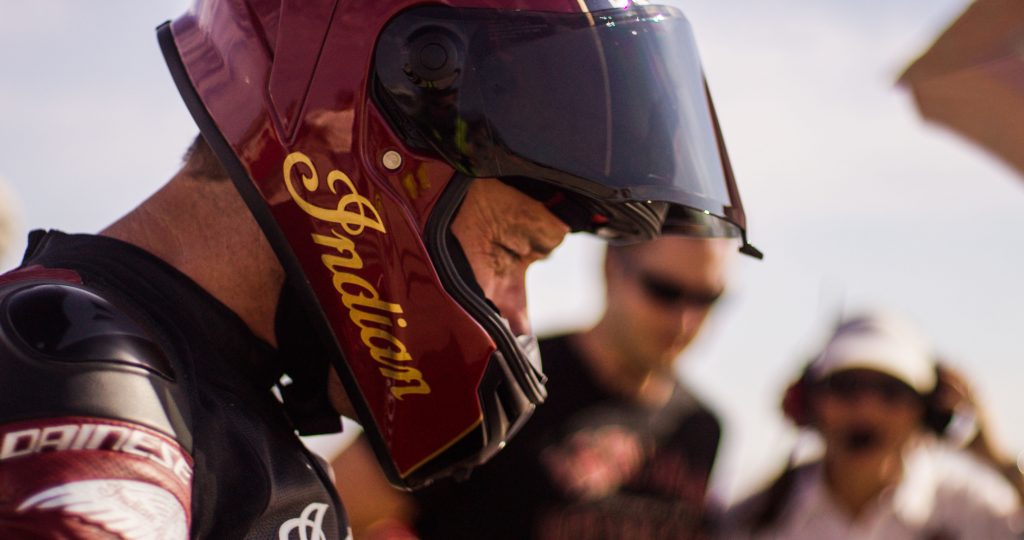 Lee's record-setting run at El Mirage was the team's final set of test runs before heading to the Bonneville Salt Flats.
This coming August 12 and 13, Lee Munro will pilot the modern Indian Scout with a powertrain modified by the Indian Motorcycle engineering team. This commemorative speed run will not break Burt's record, but instead will honour the passing of 50 years since Burt first set it.
Indian's team of engineers volunteered to be a part of this historic attempt, working on the project 'after hours' and fuelled by their own ambition to push beyond the boundaries.
# # #
ABOUT INDIAN MOTORCYCLE
Indian Motorcycle, a wholly owned subsidiary of Polaris Industries Inc. (NYSE: PII), is America's first motorcycle company. Founded in 1901, Indian Motorcycle has won the hearts of motorcyclists around the world and earned distinction as one of America's most legendary and iconic brands through unrivalled racing dominance, engineering prowess and countless innovations and industry firsts. Today that heritage and passion is reignited under new brand stewardship. To learn more, please visit www.indianmotorcycle.eu
MEDIA CONTACT
Dan Tye
PR Manager – EMEA
Follow us on Twitter @IndianEMEA_PR
+44 7471 030606
press@indianmotorcycle.media