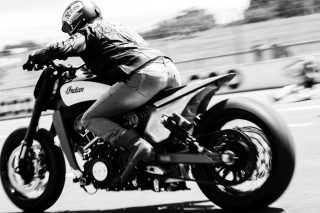 German biking festival Glemseck 101 takes place over the weekend Friday 1st to Sunday 3rd September and Indian Motorcycle is an official sponsor
Former GP rider Katja Poensgen will be racing the Indian Scout 'Miracle Mike'
Katja won the first Essenza race at Montlhéry and hopes to do the same at Glemseck
Indian Motorcycle is just a few weeks away from appearing at the famous German motorcycle festival Glemseck 101 near Stuttgart.
Glemseck brings together bikers from all over Europe who make the journey for three days of partying and two-wheeled fun.
One of the highlights is the Essenza sprint race taking place on the Saturday and Indian will be looking for a win with Katja Poensgen riding the Indian Scout sprint racer built by Nik and Fabian from the Young Guns Speed Shop.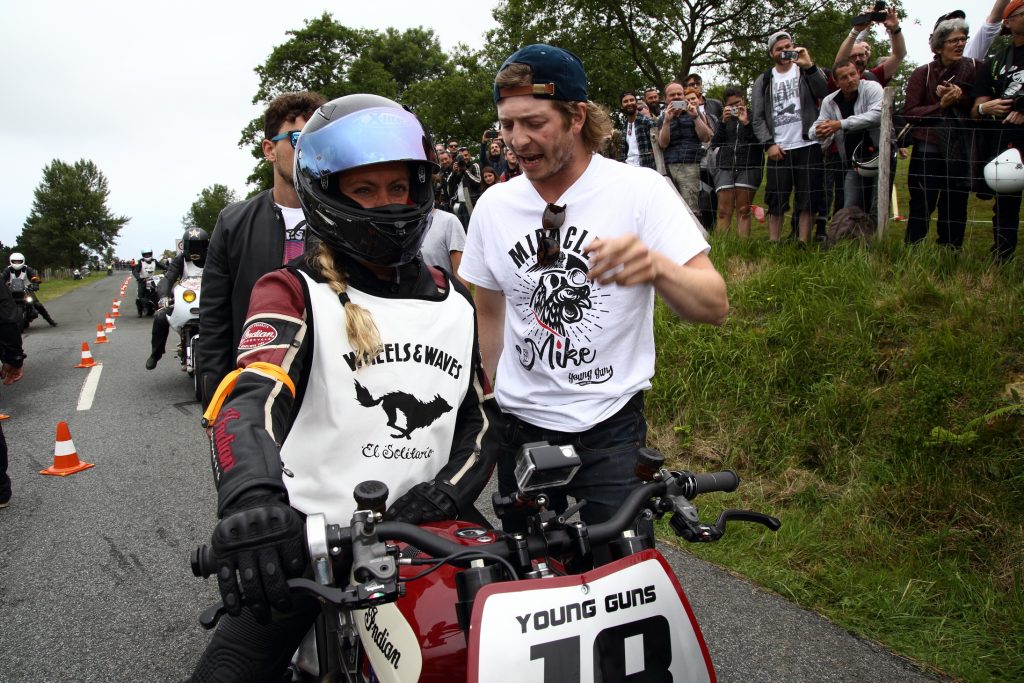 Back in May, Katja won the first Essenza sprint race in Montlhéry, France and also the Punks Peak sprint race held during the Wheels & Waves festival. She's now looking to do the same at Glemseck, racing against 15 other competitors in the famous knock-out drag race.
Katja says ahead of Glemseck: "My bike, Miracle Mike, gives me basically the same chills like when I was starting for MotoGP in my pro-racer days. This Indian Scout sprint racer really puts its power to the track fantastically well."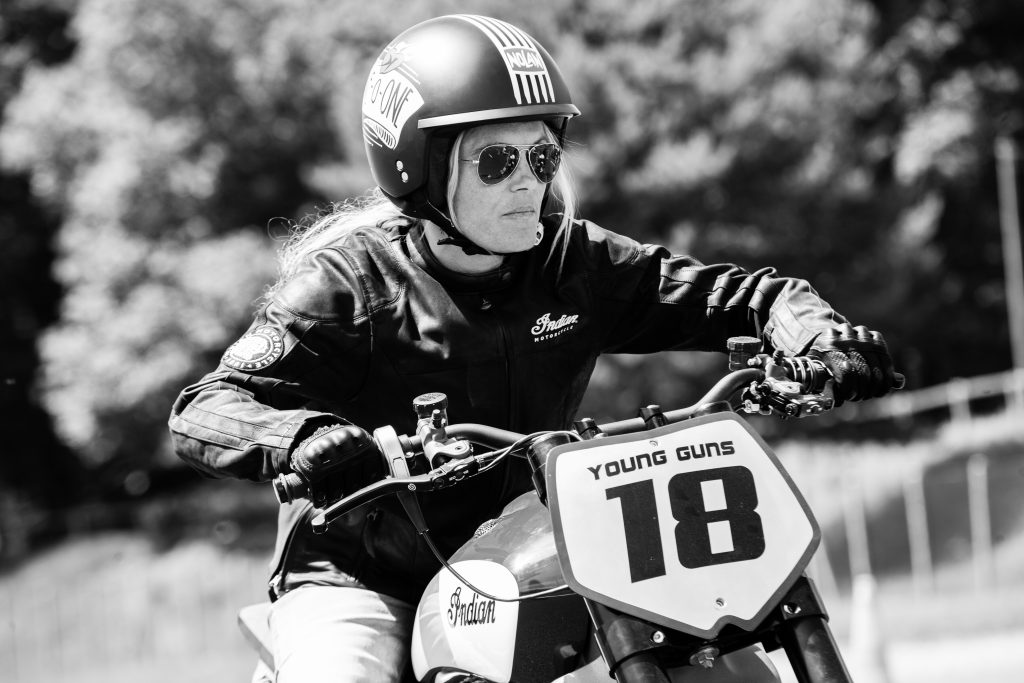 Katja has the chance to win both the Glemseck race and to also become the overall Essenza champion.
A prize ceremony will take place on the main stage from 6.00pm to 7.00pm followed by a small party at the Essenza tent.
Entry to Glemseck 101 is free of charge. On all three days there is a live music stage, trade stands to look at, food & drink, plus a grandstand to sit in to watch the sprint racing action.
Press are welcome to come along and join us. Please email press@indianmotorcycle.media if you are planning to be there.
Follow updates from the official Glemseck 101 facebook page here https://www.facebook.com/Glemseck101/
# # #
ABOUT INDIAN MOTORCYCLE
Indian Motorcycle Company, a wholly owned subsidiary of Polaris Industries Inc. (NYSE: PII), is America's First Motorcycle Company. Founded in 1901, Indian Motorcycle has won the hearts of motorcyclists around the world and earned distinction as one of America's most legendary and iconic brands through unrivalled racing dominance, engineering prowess and countless innovations and industry firsts. Today that heritage and passion is reignited under new brand stewardship. To learn more, please visit www.indianmotorcycle.eu
MEDIA CONTACT
Dan Tye
PR Manager EMEA
Follow us on Twitter @IndianEMEA_PR
+44 (0) 1525 270100
press@indianmotorcycle.media