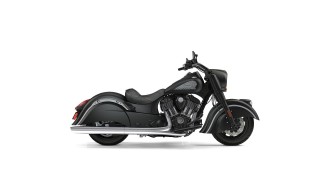 Embrace the darkness with the 2017 Indian Chief Dark Horse, the baddest, boldest bike on the road.
With the endless power of the award-winning Thunder Stroke 111 engine, end-to-end matte black finish and just a touch of chrome, every other bike on the road seems tame.
Featuring ABS, remote key fob for keyless ignition, electronic cruise control, a dry weight of 751 pounds, the Indian Chief Dark Horse has it all – including a seriously bad attitude.